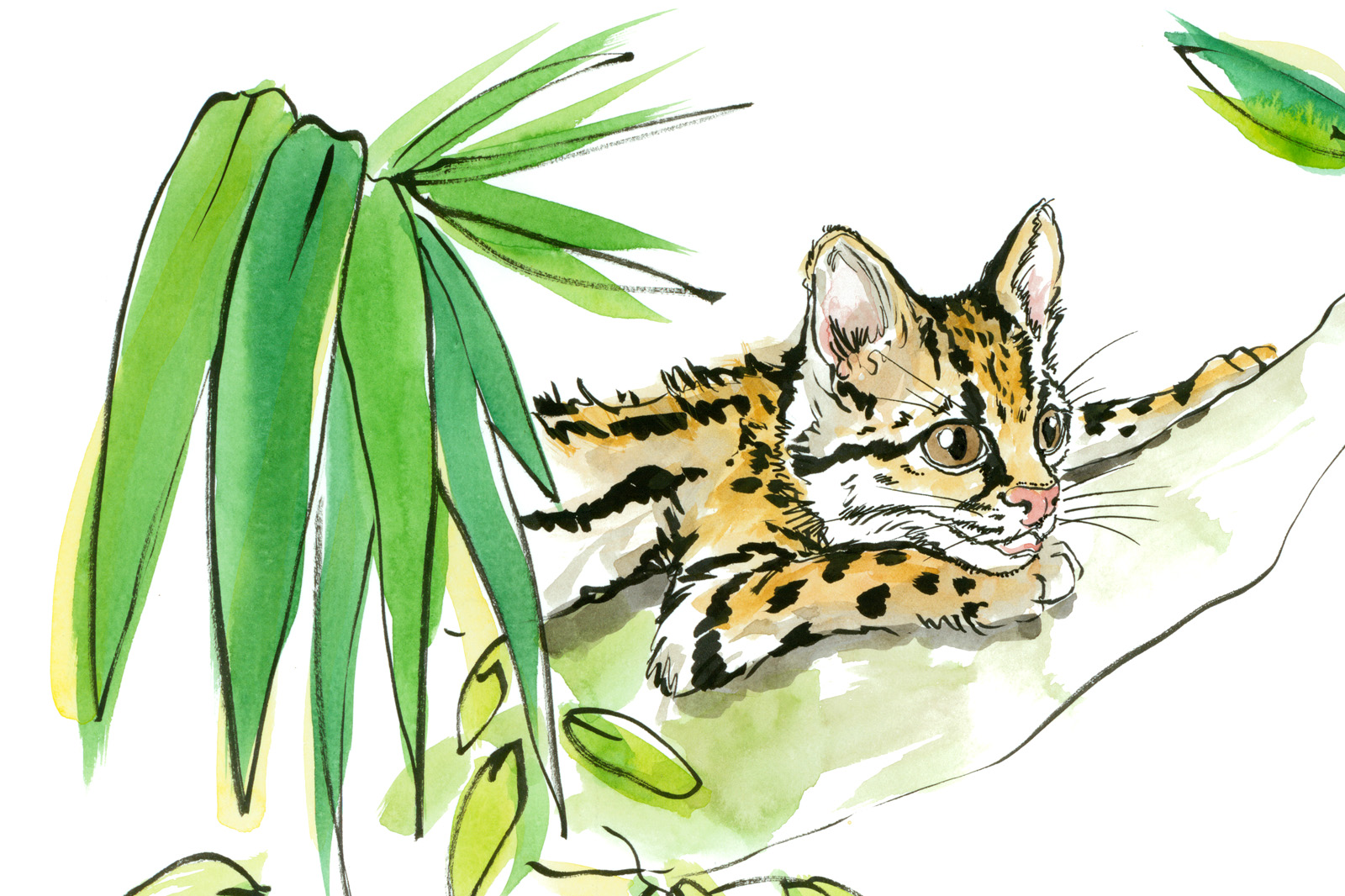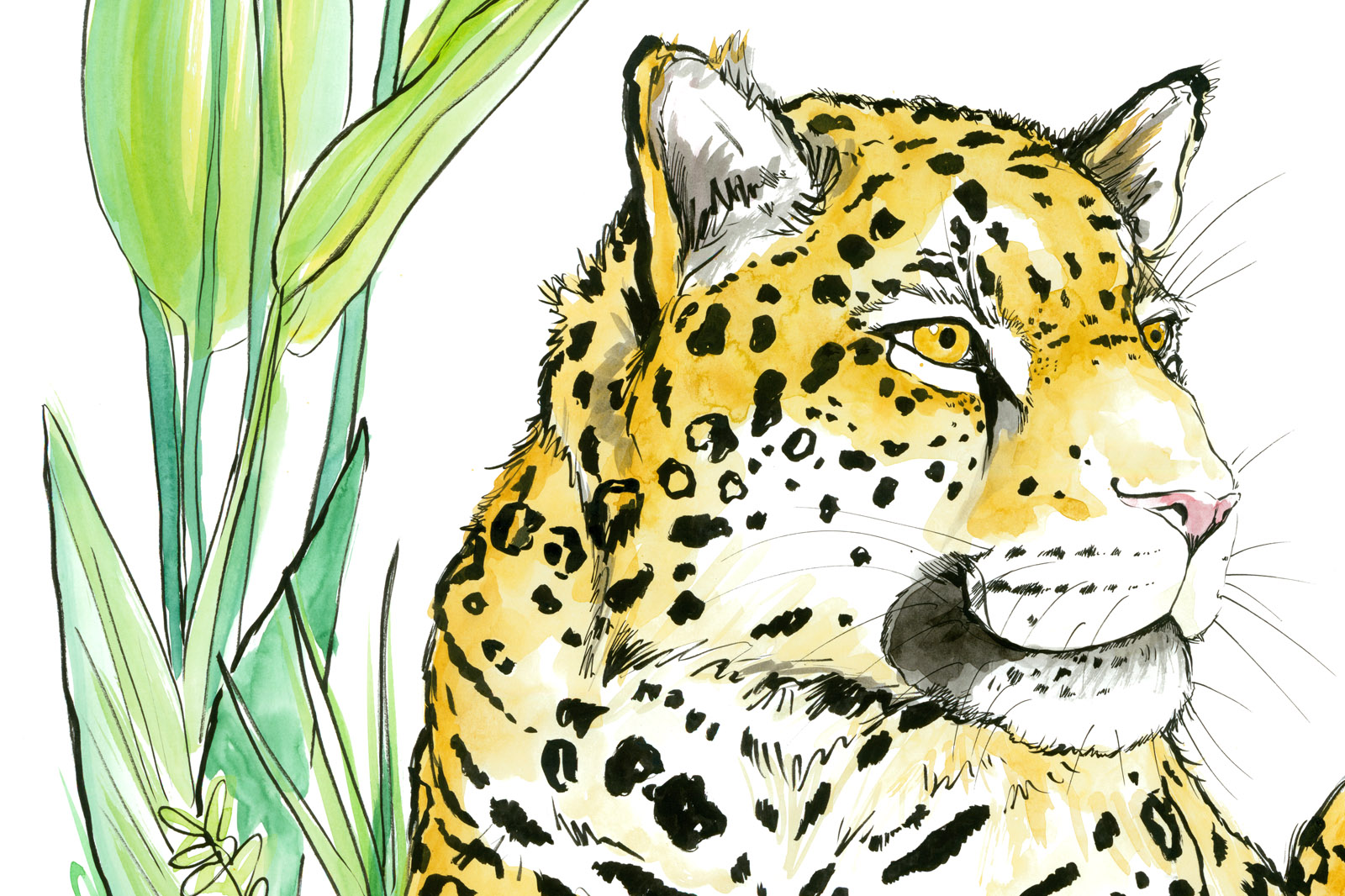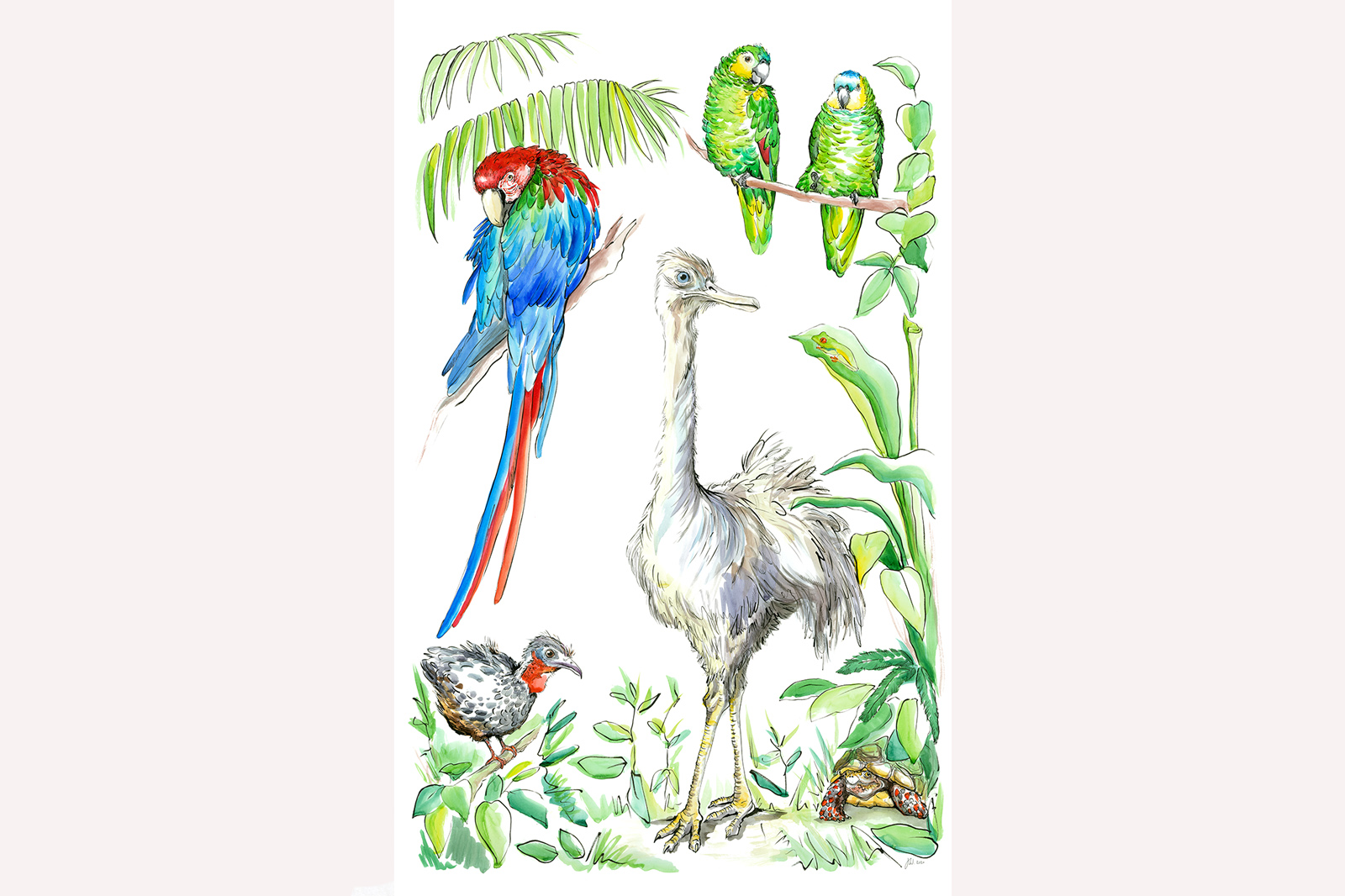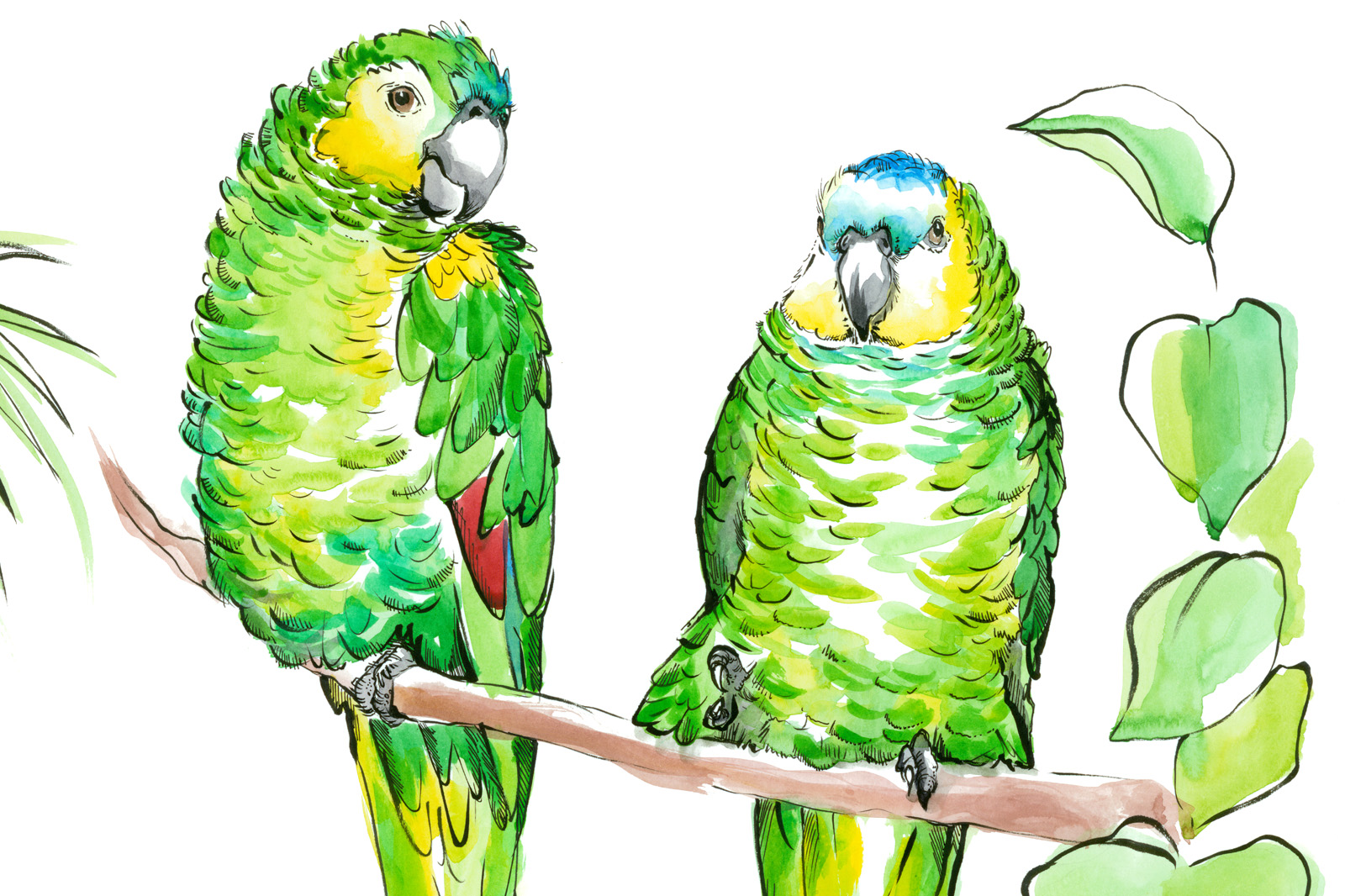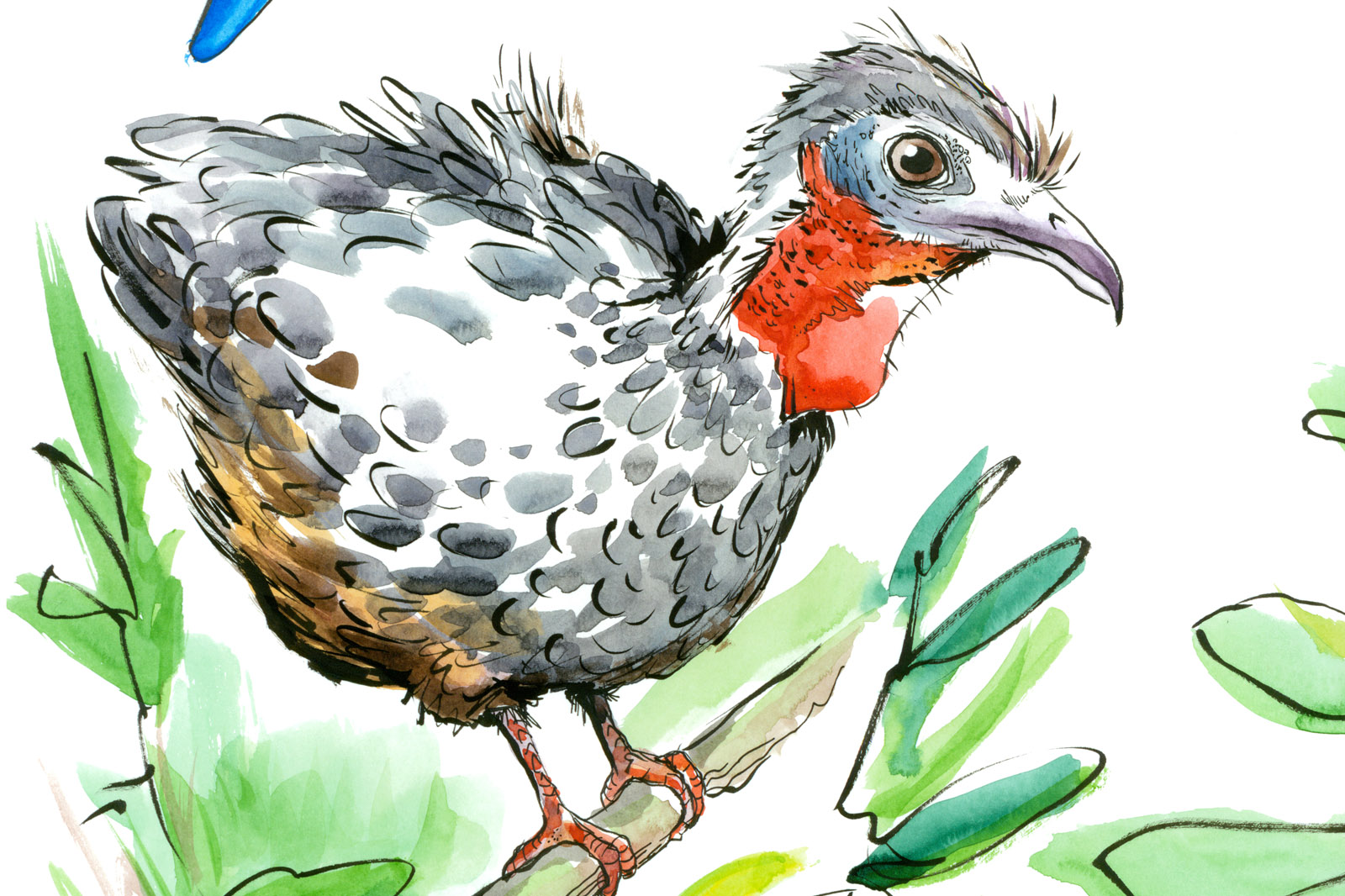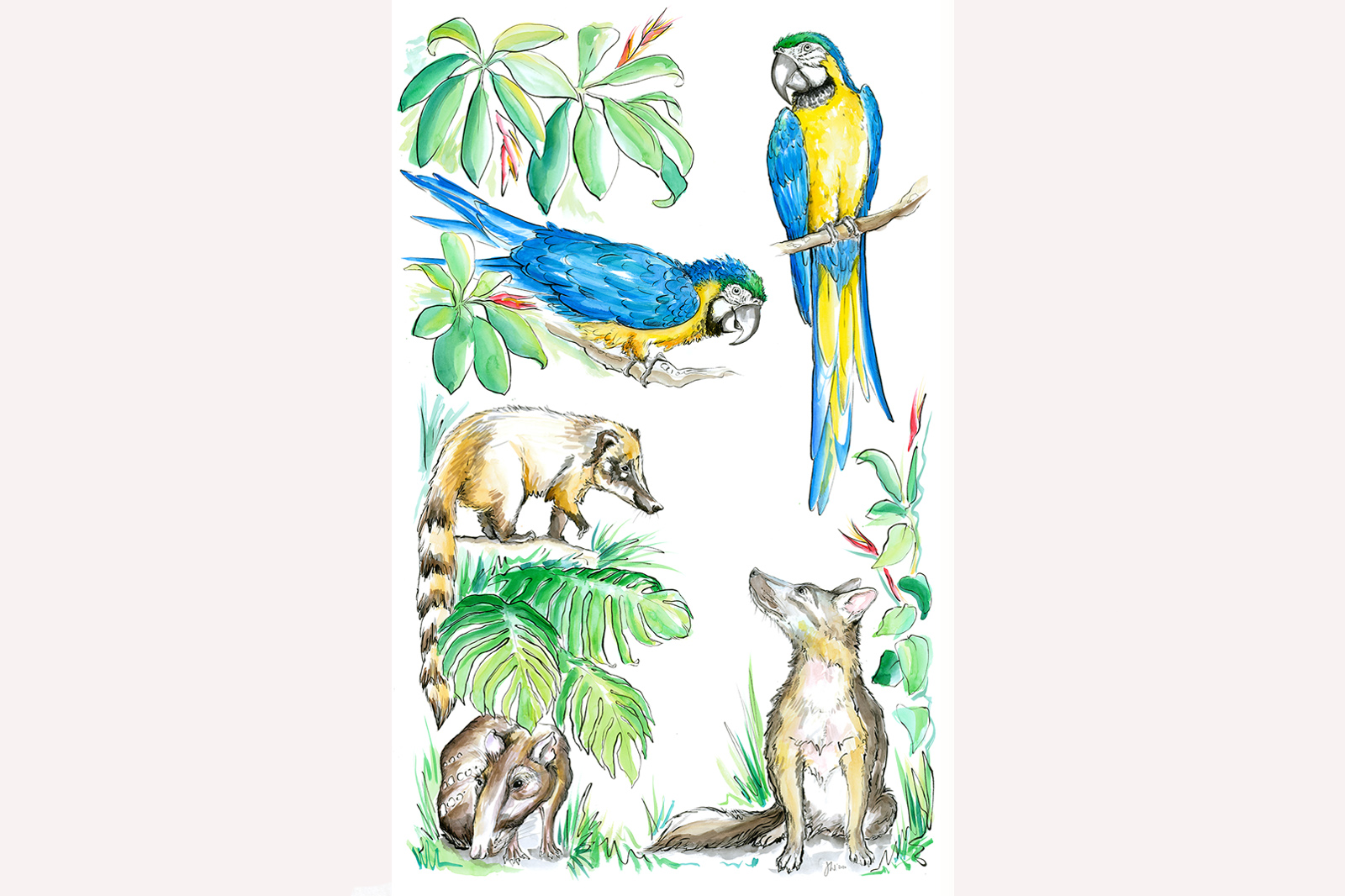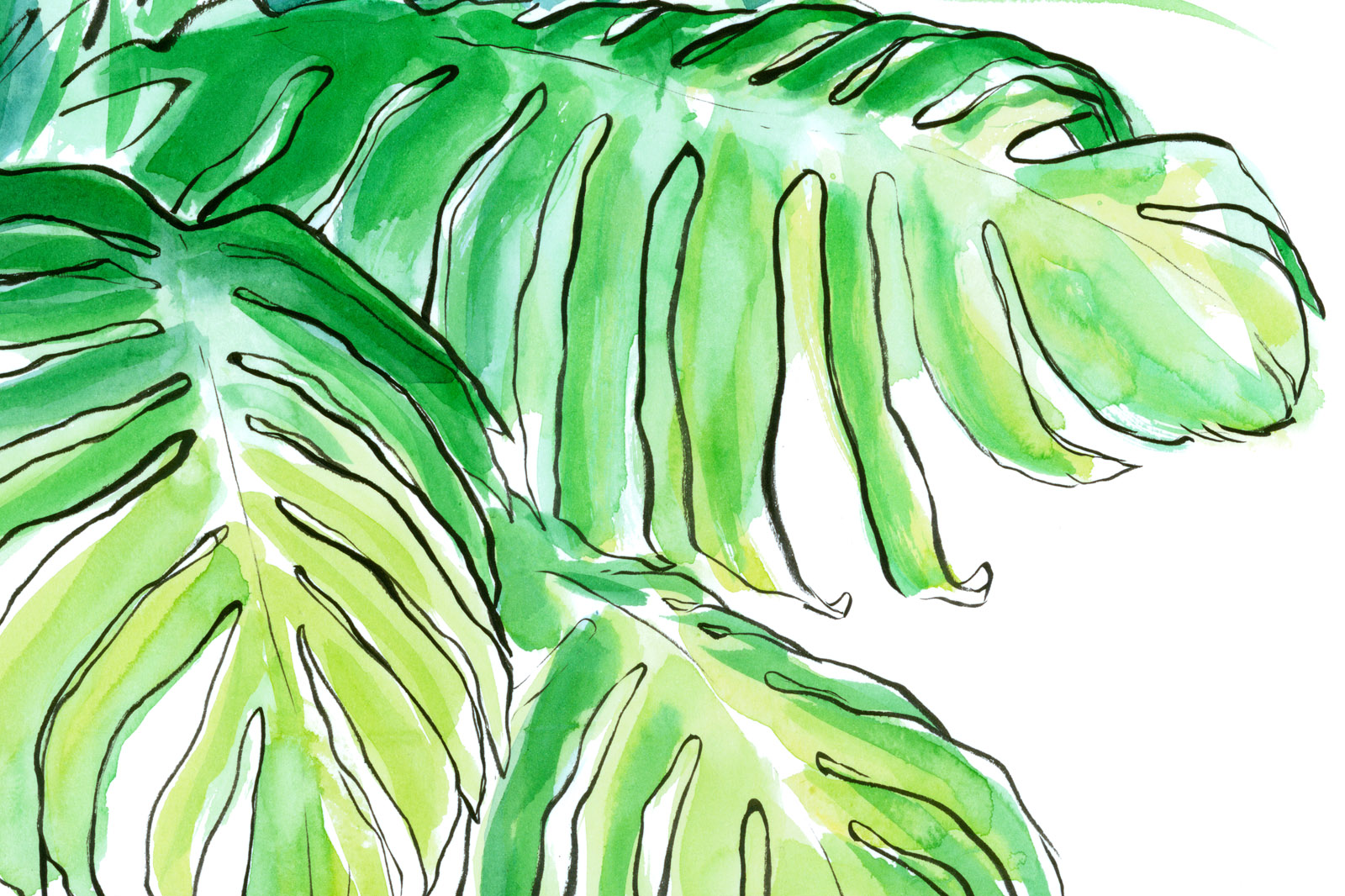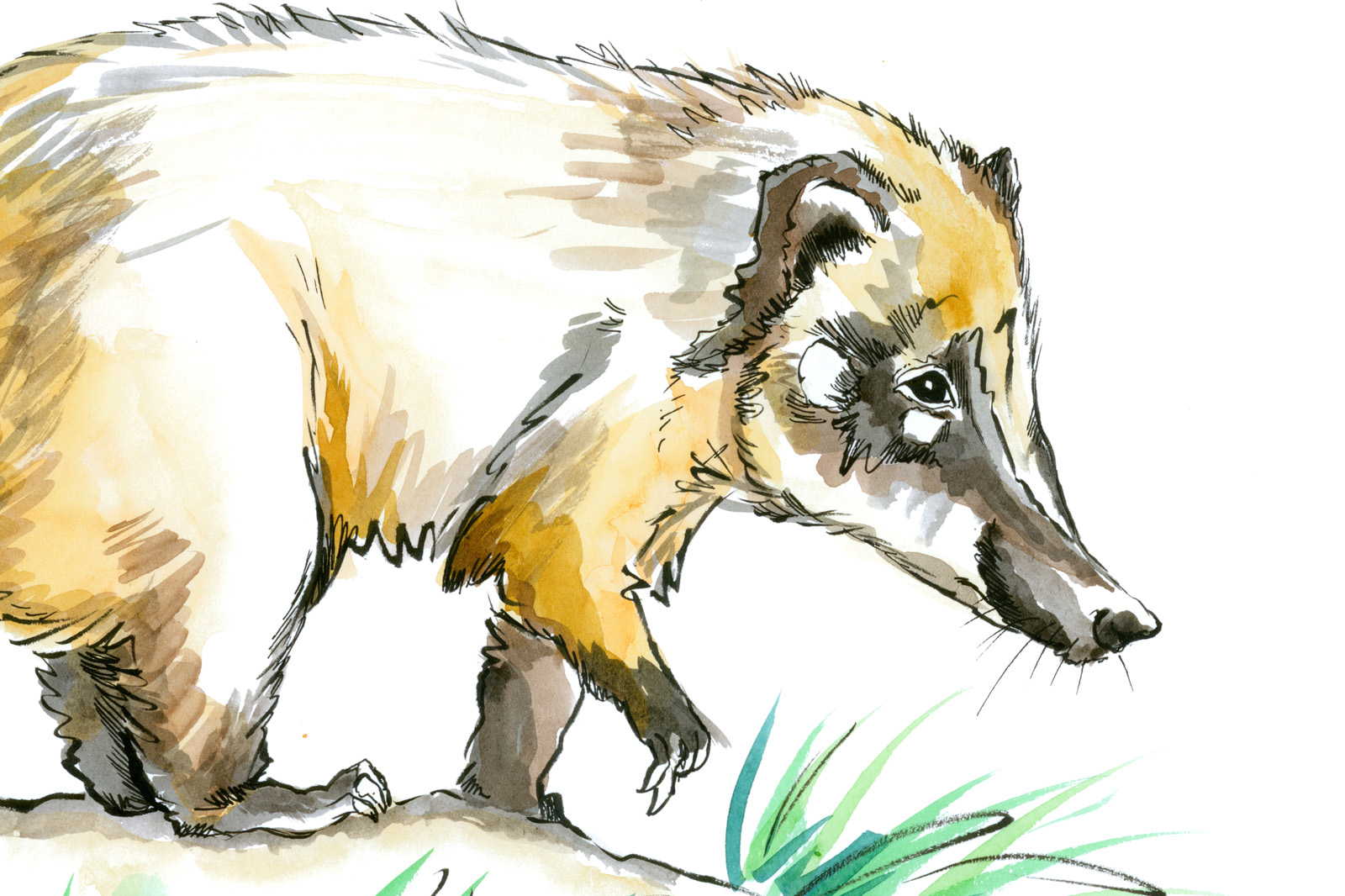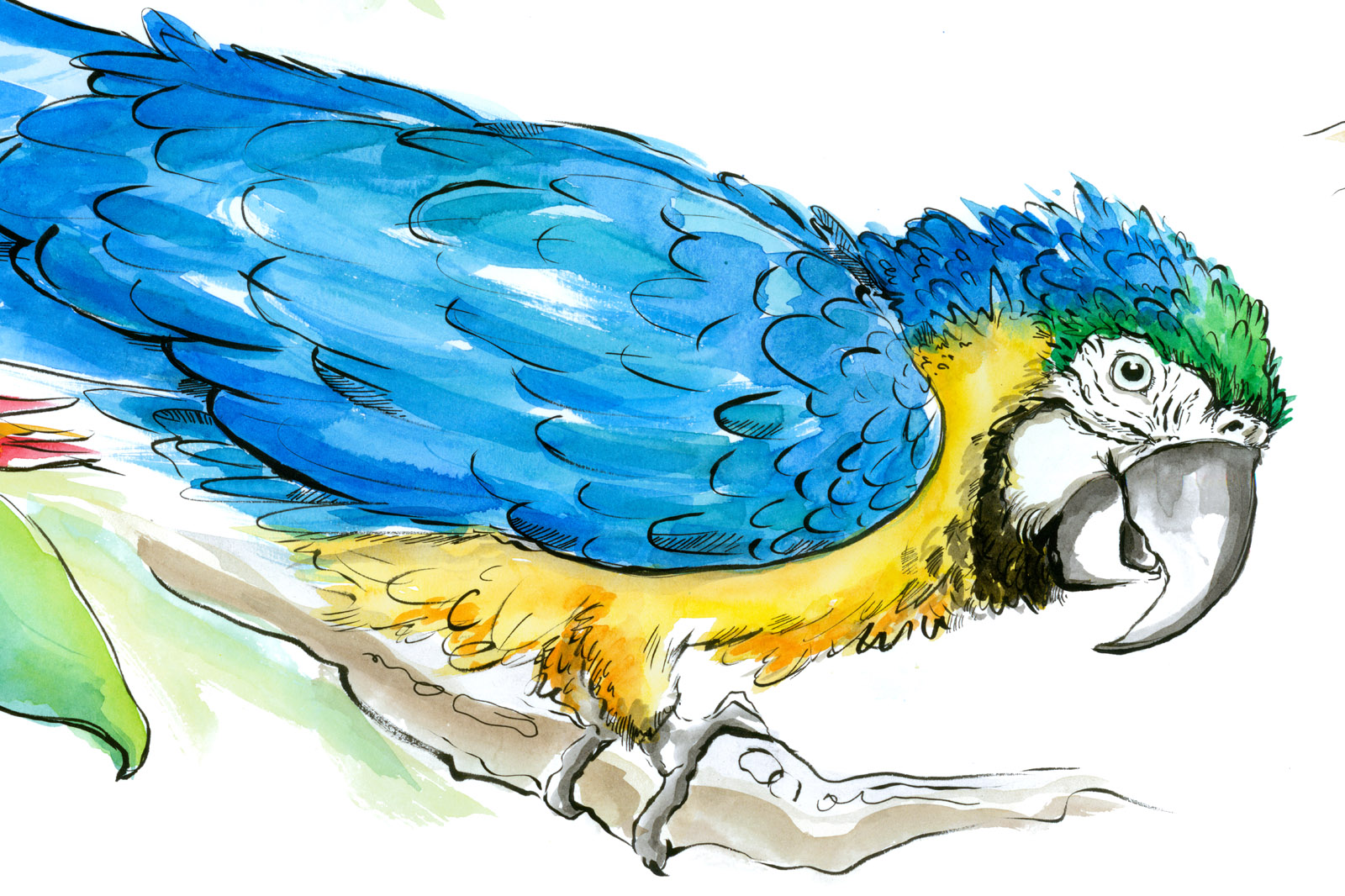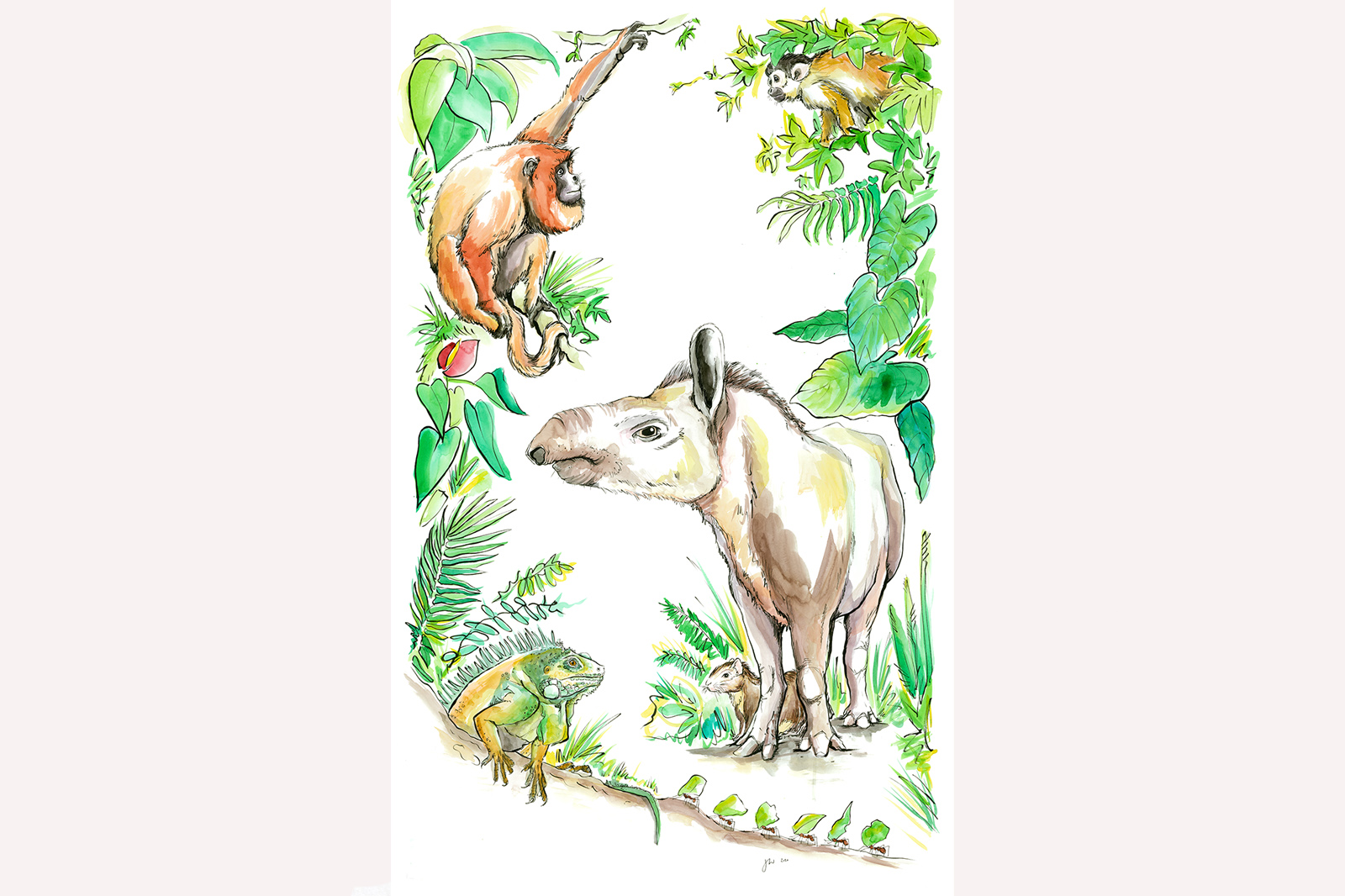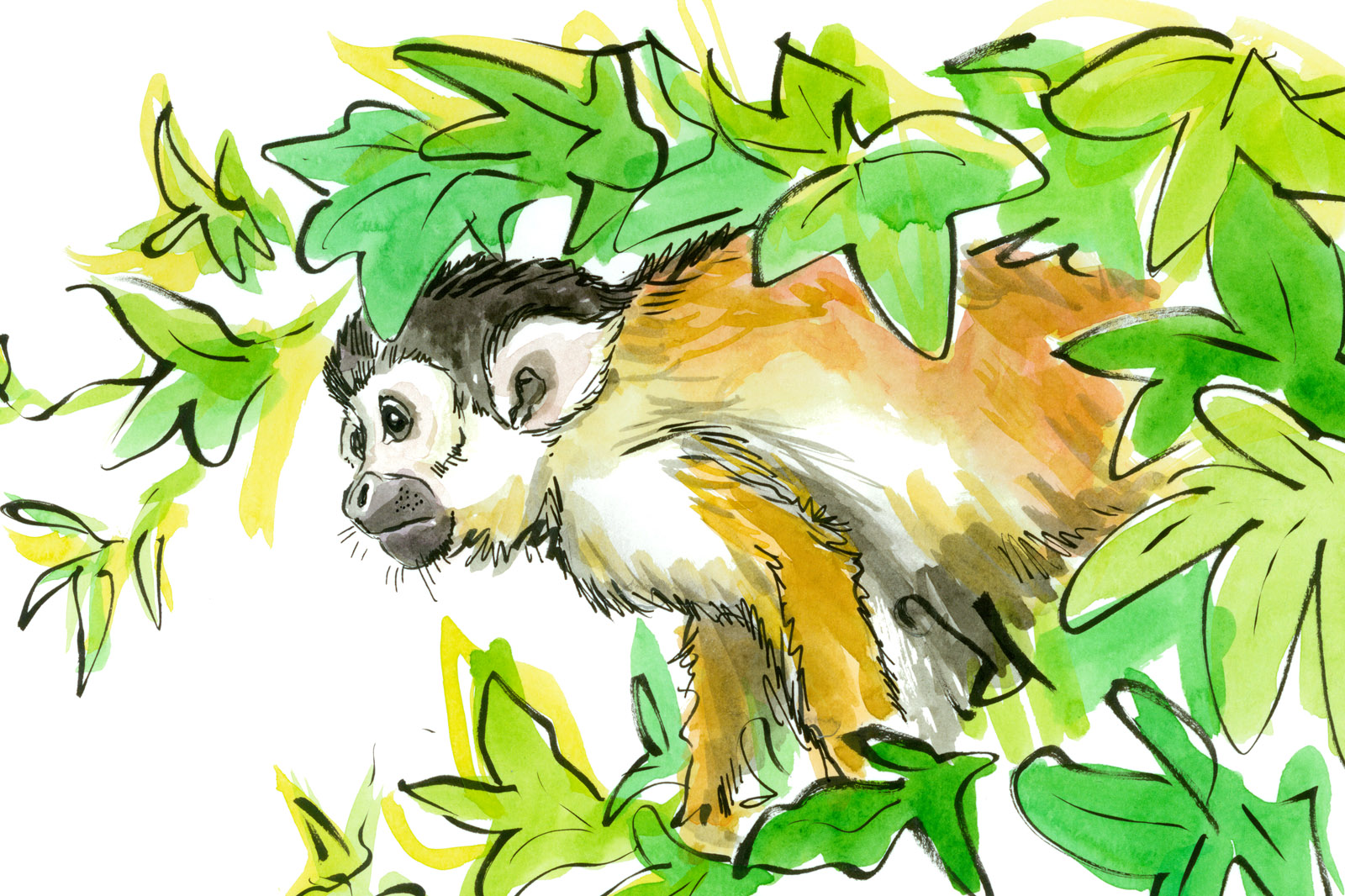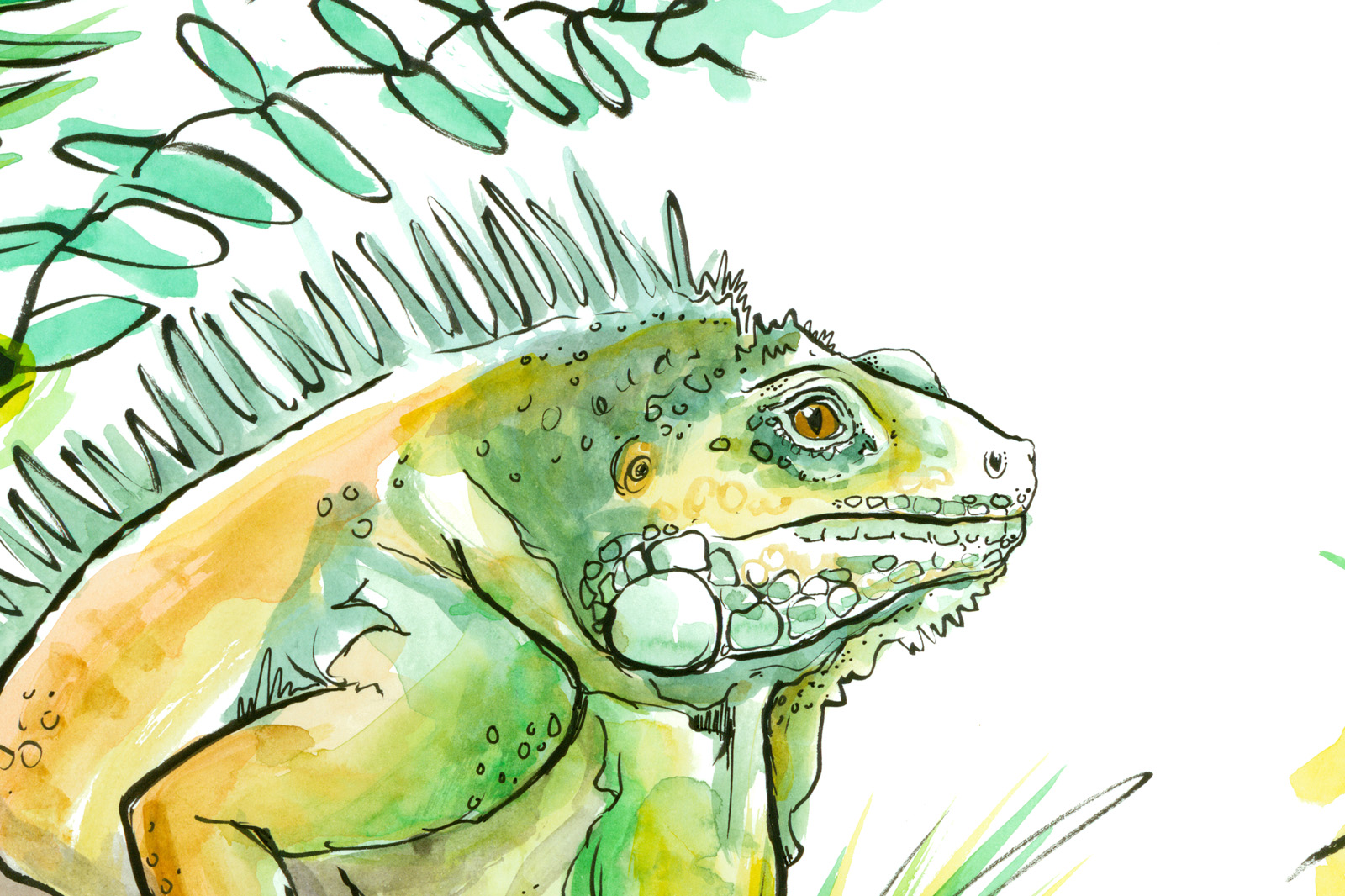 Welcome to the Jungle
Four large scale paintings – created with ink and watercolour – depicting a variety of the animals I met and cared for on my 2019 Artist Residency at Ambue Ari, CIWY in the Bolivian jungle. These artworks and all my original sketches from the residency are to be shown in an exhibition at Walthamstow Wetlands, opening on Bank Holiday Monday 31st August 2020 until Sunday 20th September 2020. The exhibition showcases my experience in the jungle – from quick sketches drawn from life with the monkeys up in the treetops, to these large-scale colourful paintings celebrating the diversity and unique personalities of the animals. My notes will detail the stories of the animals and how they came to be rescued by the sanctuary, as well as communicating the dangers of illegal wildlife trafficking and the complications that come with re-releasing animals into the wild. A selection of prints of the large-scale artworks will be available to purchase both at the exhibition and via my online shop.
It was important to me to exhibit this work in a place that also provides a sanctuary for wildlife and a thriving ecosystem in it's own right. Walthamstow Wetlands have kindly donated the use of their exhibition space for free. The commission on each artwork sold will be donated to the Wetlands. After that all the profits from the exhibition will be donated to CIWY in Bolivia. Please feel free to come and visit!